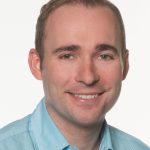 This is journalist Matthew Black's personal website.
You can learn more about me here,but in short, I'm a writer, reporter and video journalist who has covered sports and news for the Globe and Mail, Vancouver Sun and CBC News.
Now, I'm working as a digital journalist with CTV in Edmonton.
You can see some of my better stuff here or follow the menus above for a selection of my web, radio and TV work.
Get in touch with me at mblack.ubc@gmail.com.
Follow me on Twitter at @theMatthewBlack